Experience you can count on
Gus Covarrubias
I was born in Jalisco, Mexico but raised in Green Bay, Wisconsin. Throughout my life, drawing has always been my go to, a time for me to express my creativity. After being injured at a previous job, unfortunately, things in life sent me in a different direction in my career that had nothing to do with drawing.
In 2016, I quit my job due to that injury impacting my way of life. So I decided to turn to drawing again and the rest is history. I am honored to be able to take an idea someone has and bring it to life!
Apart from my life in the tattoo shop, I enjoy everything about cars and motorcycles. I am also looking forward to obtaining my pilots license in the near future. I enjoy most of all my time with my family; they are the world to me.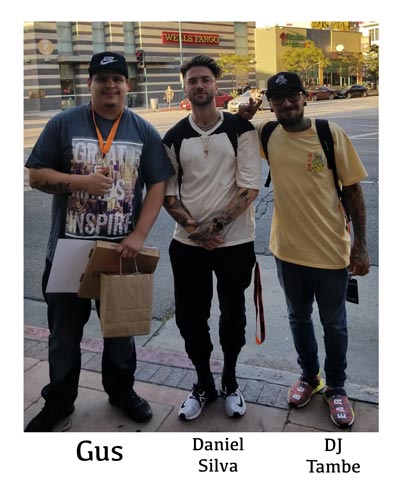 Experience you can trust
With 5 + years of professional tattooing, Gus takes all the opportunity available to expand his knowledge. He has attended several conferences, conventions and seminars. That is one thing Gus learned very well. It's not about how many years you have been doing something, it's about what you put into it that shows one's real experience.
Quality Tattoos in Green Bay
As much as we take pride in our tattoos, we take pride in a clean and sterile shop. Providing a complete and thoroughly disinfected shop after every customer.